Local and Relevant Activities For Seniors, Anywhere, Anytime!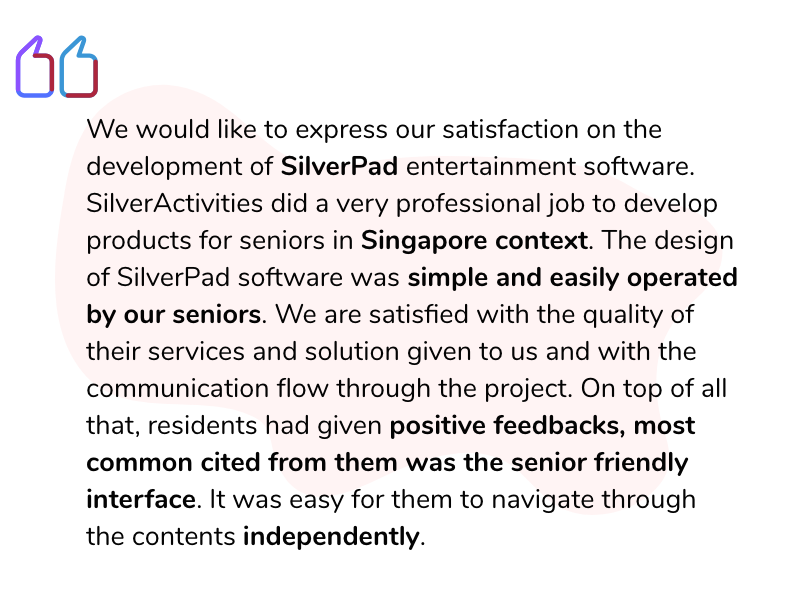 Daniel Tay

About SilverPad

Inpatient Service team
@ Kwong Wai Shiu Hospital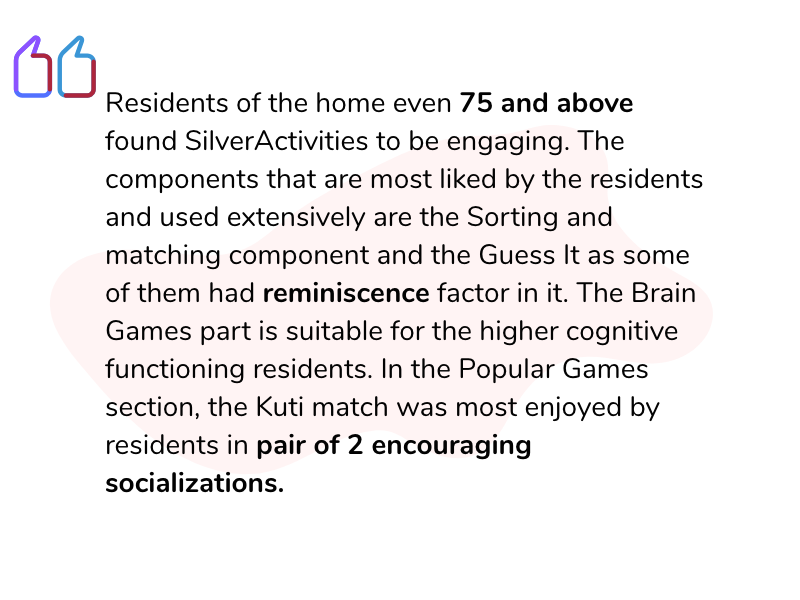 Pratiti Kaji

About SilverPad

Rehab Manager
@ Lions Home For The Elders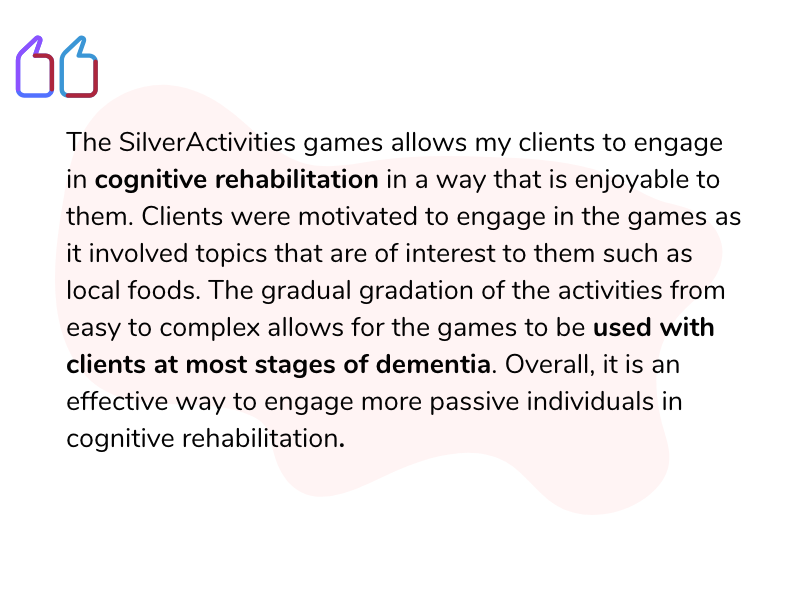 Gelena Giselle Anandarajah

About SilverPad

Centre Manager
@ Hovi Care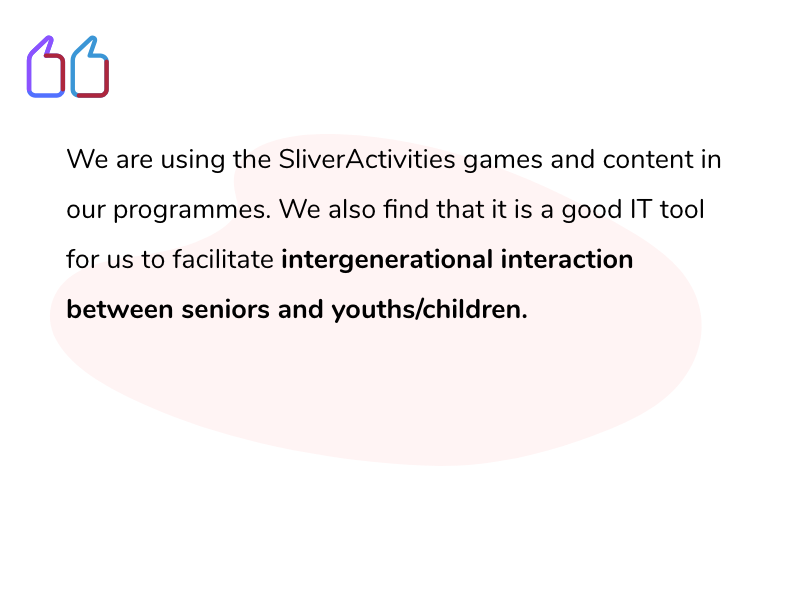 Edward Tang

About Digital Activities

Programme Executive
@ Care Corner Seniors Services Ltd
SilverPad
SilverPad is a senior-friendly tablet with a simple, multilingual interface to help seniors use technology independently and stay engaged.
Cognitive Games
Our cognitive games are designed to keep seniors engaged through interesting and mentally stimulating activities.
HappyFleet
Simple and effortless transport route planner for senior care organisations with features such as live tracking and client attendance. Try for FREE now!
Digital Activities
Digital Activities are FREE group activities for engaging the elderly. Play these games on a big screen and have fun!
Digital Short Stories
These stories were written for SilverActivities by children between ages 7-9. Hope you enjoy reading them!
Interactive Games
Our FREE Interactive games are designed for 1-1 interaction. Play these games on a computer or a tablet for maximum fun!
Dementia Friendly Sheets
Math. Art. Maze. Word Search. Engage your loved one with these fun and cognitively stimulating physical activities!
Bingo Activities
Our FREE Bingo Activities provide fun variations of this popular game. Ready to try Carnival, Mahjong, Emoji Bingo?
Events
We conduct events for elderlies to promote interaction among them with real-time leaderboards.
Milestones
68
Free Digital Activities
20100
Digital Activities Played
240
SilverPad & Cognitive Game Installations
Over 100 senior centres across Singapore use our activities regularly. Try our activities today.
SilverActivities at Digital Inclusion Festival 2019 by IMDA