Features
Unfamiliar language, complex design interface and smaller screen size are few of the many problems that discourage old and frail elderly to take benefit of the variety of life-enhancing digital devices. SilverPad is an elder-friendly tablet with a simple interface and curated local content that enable elders to use tablets independently.
Simple Interface
Minimalistic. Intuitive. Big buttons. Big text.
Multi-lingual
English. Chinese. Malay. Tamil.
Elder Friendly Apps
Singapore-context. Custom-built. Popular.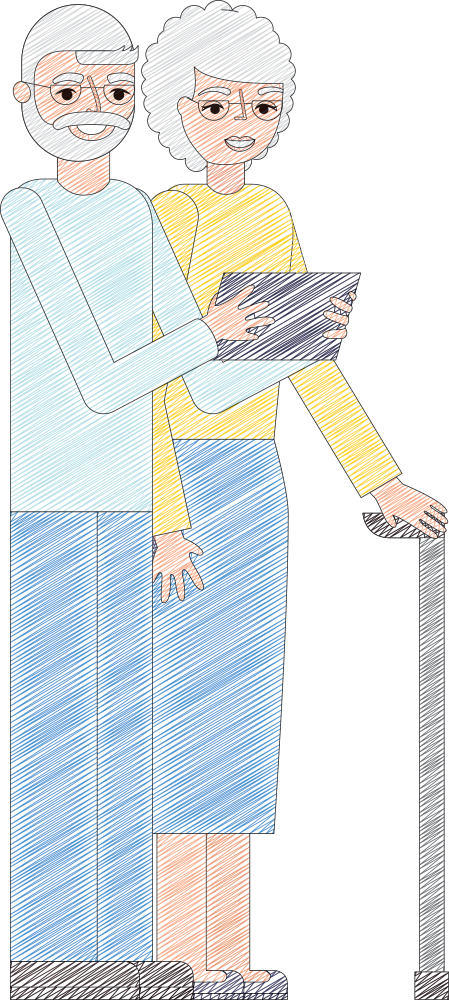 A Complete Entertainment System
SilverPad's simplified interface enables elders to select TV channels, music or movies of their interest independently instead of waiting for their caregivers to help them.
Music

Elders love to listen to the radio as it takes them back to their era when they used to hear shows and songs on the radio. The channels in the radio app in SilverPad provide excellent content for its listeners.

Movies/TV

With the advent of YouTube and Netflix, watching movies, videos and TV series are at the tips of our fingers and with SilverPad elders can access them independently as well.

Games

SilverPad comes with our custom-built elder friendly and multilingual cognitive games that help elders stay engaged and age actively.

Photo Gallery

Photo Gallery feature helps you combine and organize all photos at a single place. Not only that, elders can also take their own photos that can be viewed by friends and caregivers in near real-time.

News

Elders can keep themselves updated with the current affairs with the News category on SilverPad.